Remember how I mentioned being frustrated about not going to Way Out West? I got an email yesterday from Jeremy, Andrew Bird's guitarplayer, saying I should come! Unfortunately I read it a bit too late so I only saw The Irrepressibles and Andrew Bird in the church, but both were great.
There were lots of other things going on in town, Europe were playing at Götaplatsen and all of Kungsportsavenyn was a madhouse, bands playing on the street and everything...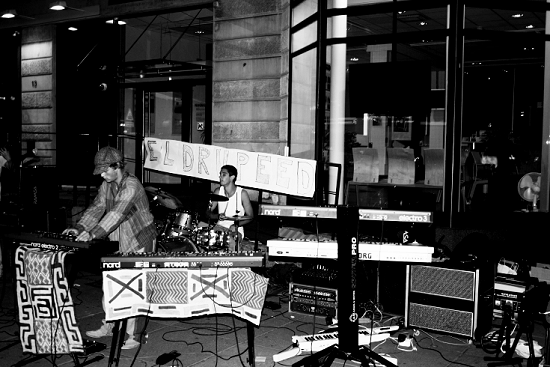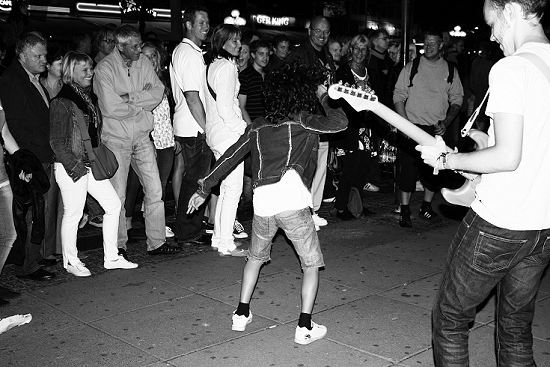 I was watching this funk band and a little girl came up and started dancing and she was SO. GOOD. Wow. Everyone was cheering her on and she completely stole the spotlight.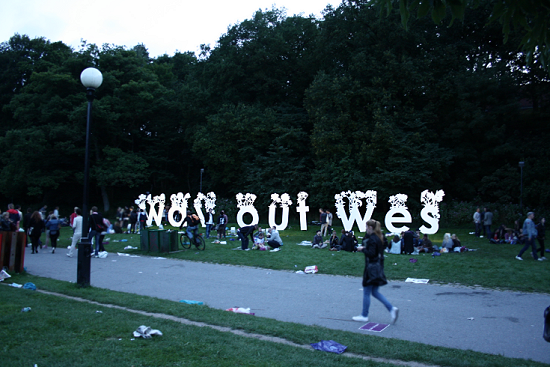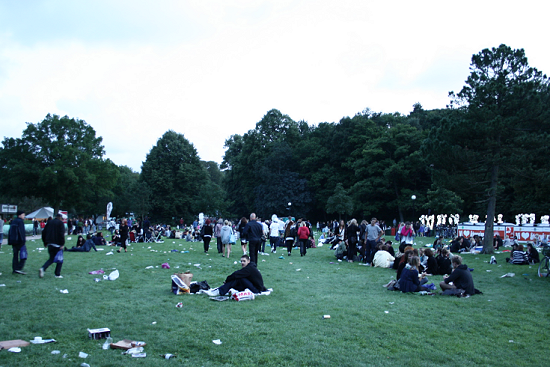 Andrew Bird was of course brilliant as always, but I was very surprised by The Irrepressibles because I hadn't seen them before. They were so ethereal and theatrical, great costumes and beautiful music. The singer-guitarist was wearing a big white wig and unicorn-horn, all the musicians were wearing angelic dresses/toga's, and they moved like coin operated dolls. The singer sounded a bit like Antony Hegarty but not as annoying.
In the big hurry to get to the festival I forgot to bring the right objective for my camera, so the photos I took really sucked.