Yesterday was Liberation day in the Netherlands. Elke and I went to a festival in Haarlem during the day, HEALTH were playing; and then we saw them again at night in Amsterdam. I think I saw them 4 times within 3 weeks now, they're amazing. And we also snuck into the sold-out Beirut gig. Ace!
Haarlem is a very beautiful city! Only 15 minutes away from Amsterdam by train.
Elke.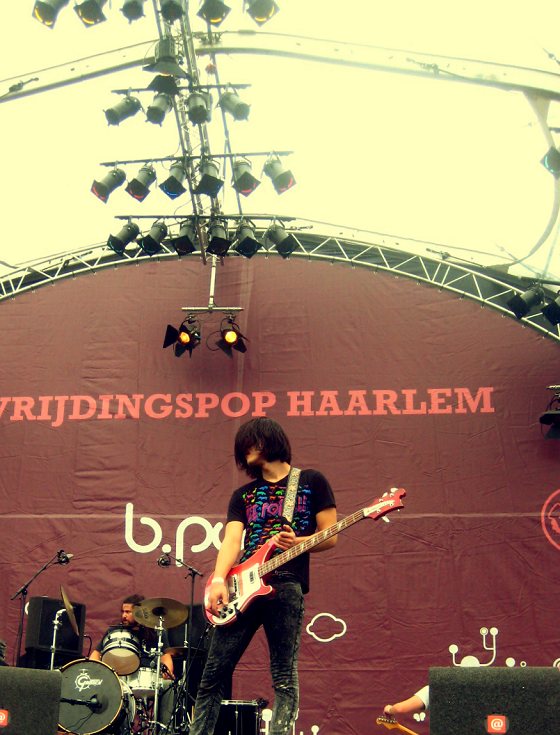 The weather was really bad. We wanted to stay to watch Pivot later, but it was so rainy.
Picture quality sucks due to bad light, being far away and being a little over-excited. But it's Beirut!
Elke's bike was upside down. It made her angry.
HEALTH on Myspace