Ok, I must admit, I don't really like the Killers that much. It's just not my type of music and when I saw them at festivals I was not very impressed. But yesterday Elke and I got to go for free when they played at Heineken Music Hall (the percussionist is a friend of Elke's) and I had a really good time, haha! Everyone was so nice and they had this really cool tourbus that was very spaceshiplike.
We had drinks on the bus and then at 4 they had to leave. We got to bring our bikes on the bus and they dropped us off in the centre cause the venue is in the middle of nowhere in an industrial zone, an hour out of the centre (when there's no public transport). SO SWEET!!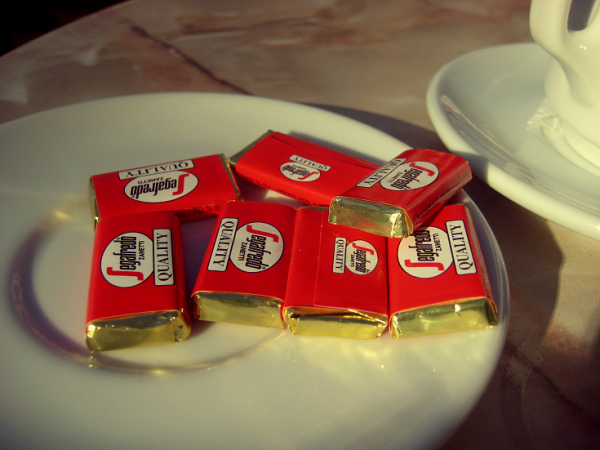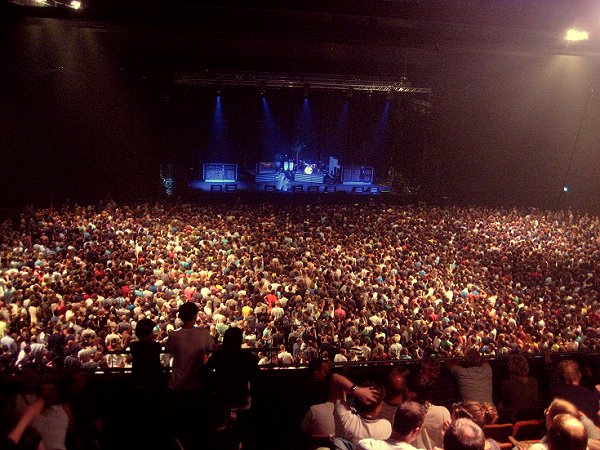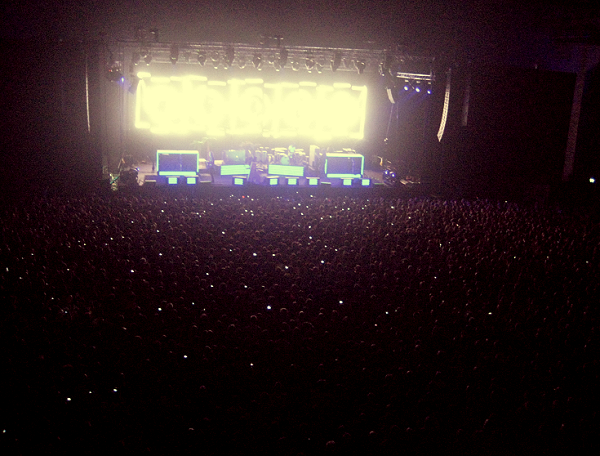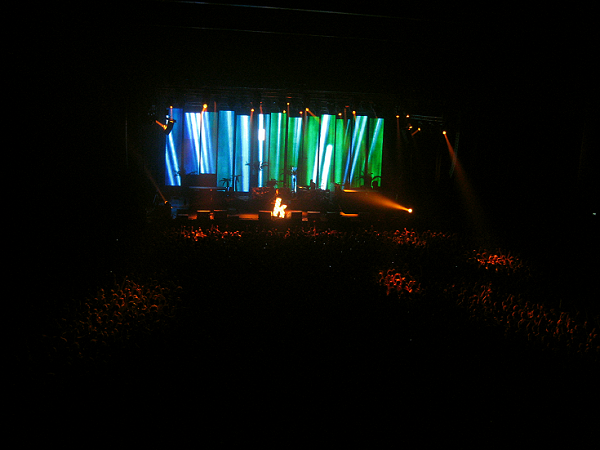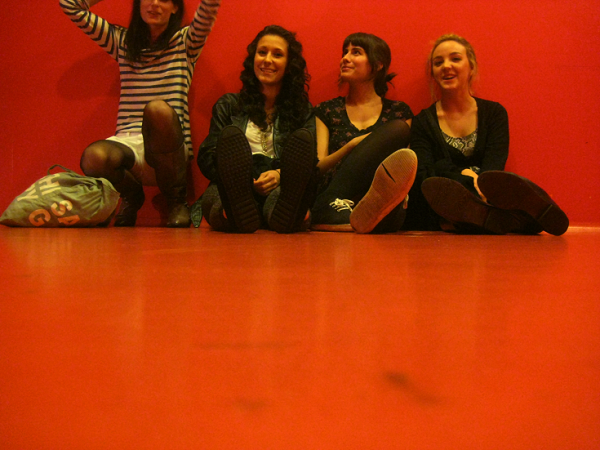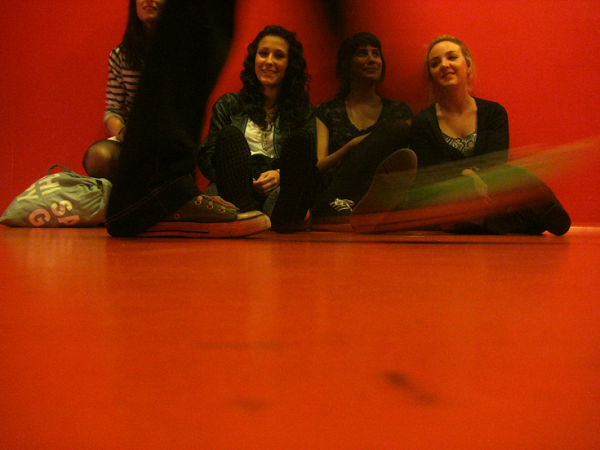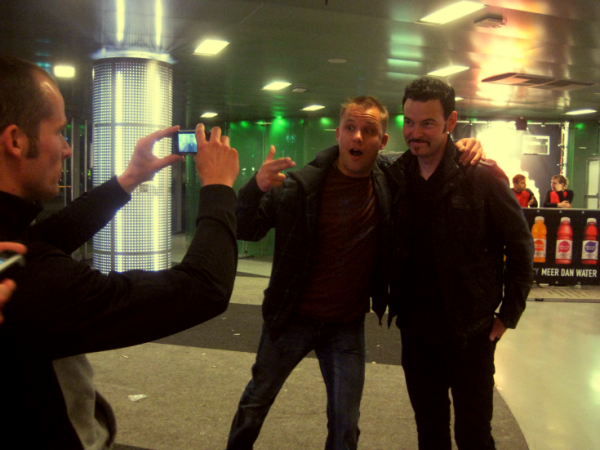 Hah, Dutch fans... Before the gig we were sitting outside drinking beers and eating chocolates with Rob (the percussionist, pictured above) and this guy came and sat next to us and went:
'Hey, ben jij nou lid van de band? The Killers?'
'....'
'Ow uuh ar joo wit zhe bend?'
'Yeah, yes i am.'
I pointed out the fact that if he actually thought he was a member of the Killers, would he have expected him to understand Dutch? Then he didn't know what to say and left.
And people wanting to take pictures of Rob, thinking he's the singer.